PRO-40 Practical Mag Drill
PRO-40 is lightweight one speed and reliable mag drill which has been proven on many industrialized markets all over the world. Superior features of PRO-40 include compact design, purpose designed motor with heavy duty gear box and excellent weight / power ratio.
Tag: PROMOTECH
Category: DRILL MACHINE
Description
Superior features of PRO40 include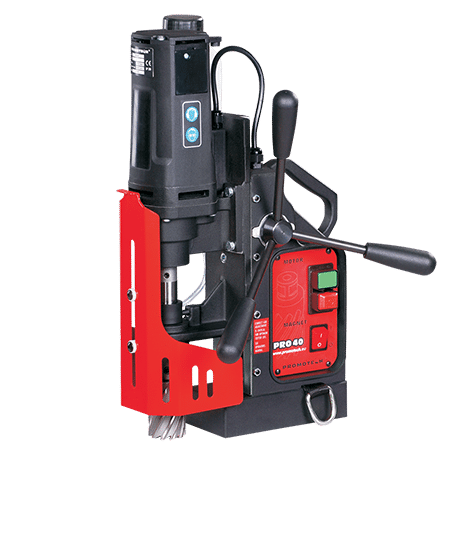 compact design
purpose designed motor with heavy duty gear box
excellent ratio weight / power
PRO 40 is equipped with the latest generation of electromagnetic energy saving base (ESB) with magnetic field shape control system (MFSC) and magnetic power adhesion control module (MPAC), which measures adhesive force of electromagnetic base and prevents both the machine and the operator from work on workpieces which do not provide enough grip for the magnetic base.